ECO's First Annual Jazz Gala fundraiser was a great success with approximately 150 people in attendance! Bill Hill and Friends provided an evening of exciting and entertaining jazz, while guests enjoyed a delicious buffet prepared by the Mount Vernon Country Club, as well as free drinks and a silent auction. Representatives from several Evergreen businesses attended the Gala and we are very thankful for their generous donations to ECO:

Meet Our New Music Director, William Hill

William Hill has been critically acclaimed as a composer, soloist, visual artist, recording artist, and conductor. Currently he is Principal Timpanist with the Colorado Symphony and teaches composition and counterpoint at Denver University Lamont School of Music. Come in and meet him >

Come to the Jazz Event at Mt. Vernon Country Club
Come enjoy William Hill's jazz group BILL HILL AND FRIENDS at ECO's end of the season Gala fundraiser and DVD release party on Monday, May 12th at 6 pm at the Mount Vernon Country Club. Learn more and buy tickets >

Support the Evergreen Chamber Orchestra – It's Easy

ECO relies on the support of patrons to maintain our array of musical programs. The good news?  There are a number of easy ways to help. Visit our support page to learn about some simple actions you can take that help us continue to bring music to the Foothills and Jefferson County.
Enjoy a Festive ECO Performance on July 4th at the Evergreen Music Festival in Buchanan Park!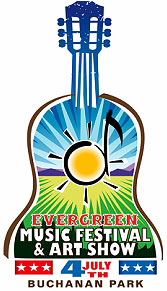 10:00AM – 11:00AM: Evergreen Chamber Orchestra
11:15AM – 12:00PM: Frangelo (Melodic rock, acoustic pop and jazz)
12:15AM – 1:15PM: Katie Glassman & Snapshot (Western swing)
1:30PM – 3:00PM: Queen City Jazz Band with Swingin' Denver dancers (Big band music of the 20's, 30's and 40's)
3:15PM – 4:45PM: The Denver Brass with Celtic Colorado Pipes & Drums and Rocky Mountain Highland Dancers
5:00PM – 5:45PM: The 3EATLES (Music of The Beatles)
6:00PM – 7:30PM: The Hazel Miller Band (Rhythm & Blues party!)