A RETURN TO LIVE PERFORMANCES
The Evergreen Chamber Orchestra has survived – and thrived – despite nearly a year and a half without a live performance. COVID pressed pause on many aspects of our lives, and our Masterworks Concert Series and Chamber Recital Series were no exception. 
We pressed on with memorable virtual events such as our Summer Soirée and our Virtual Colorado Mountain Holiday Concert. 
But now, the wait is over. ECO is pleased to announce our 2021 – 2022 Season, complete with the public live performances we've all been missing. 
Our 40TH SEASON is packed full with exciting and inspiring music from Beethoven, Bach, Bologne, Mendelssohn, Mozart, Falla, Saint-Saëns, and Gershwin. We are also fortunate to have incredible guest performers joining ECO – such as violinist Yumi Hwang-Williams, Concertmaster of the Colorado Symphony.
ECO has devised a number of procedures to ensure the health and safety of all concert participants. Please take a moment to read more about our COVID-19 Policies for Live Events here. 
Due to these policies, ticket capacity at each event is significantly limited compared to previous seasons. If you're planning on attending a live event – please purchase your ticket in advance as early as possible!
With that being said – in an effort to allow as many music lovers as possible to enjoy ECO's performances, we are pleased to announce that all ECO events will be live-streamed. Click here to see the available live-stream events for this season!
We are so excited to see you back in the concert hall. Learn more about our 2021 – 2022 Season below!
Click on the images to learn more
Colorado Mountain Holiday Concert
In-person tickets SOLD OUT
Live-stream tickets always available!
3:00pm – Saturday, December 11th
About Evergreen Chamber Orchestra
Evergreen Chamber Orchestra has been performing classical music in Evergreen and Denver since 1981. We're an all-volunteer group of musicians, music lovers, volunteers, and community advocates.
We perform the masterworks of the past, present, and future, covering composers from JS Bach to Prokofiev and beyond. In addition, we often perform new compositions by our Music Director, William Hill. We perform classical masterworks and contemporary compositions side-by-side at our concerts. This means there's often something in our programs for all types of music lovers!
Evergreen Chamber Orchestra is an all-volunteer group, dedicated to delivering the best possible performances. Our amazing group of musicians are committed to playing together at a high level. Many concertgoers have commented that we're sounding the best we ever have! This is because we've consistently improved our playing level and increased the diversity of our repertoire since William Hill joined us as our Music Director six years ago.
Evergreen Chamber Orchestra invites you to join us at our next Masterworks Concert Series or Chamber Recital Series event. We guarantee you'll have an awesome experience!
In the meantime, learn more about ECO, our musicians, and the 2021 – 2022 season at the links below.
Subscribe to our Email List
Meet our Sponsors
We thank our sponsors for their generous contributions to our communities and their financial support of ECO!
Get in Touch
We'd love to chat with you!
P: 303-670-6558
E: board@evergreenchamberorch.org
A: PO Box 1371, Evergreen, CO, 80437
We're always looking to meet new friends!
Give us a call or send an email and we'll reach out to you.
Grants
These grant-making organizations provide much-needed financial support to ECO and other nonprofits in our communities. We're grateful for their support!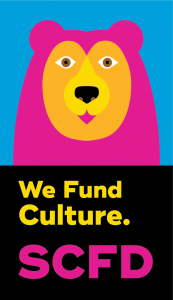 SCFD
For every dollar you spend in the Denver Metro Area, 1/10th of every penny goes into the SCFD fund and is distributed according to the needs and impact of eligible organizations in our communities.